Our reputation
is fire tested.
Forensic Fire and Explosion Investigators-Guiding you through the smoke when a loss has occurred.
The choice is simple, do you want the biggest or do you want the best when millions of dollars hang in the balance?
When faced with the need for a fire or explosion expert, who do you want on your side of the table during litigation? Our company is proud to offer quality, hand-picked forensic experts who are vested in their career, court qualified and who have been challenged during sworn testimony and prevailed. Jack Ward Fire Consultants has over two-hundred and fifty combined years of fire investigation, fire analysis, special investigation and courtroom testimony experience and the resources to offer you and your clients the best the industry has to offer. From the fire origin and cause determination, to expert testimony, our consultants utilize state of the art technology, expert techniques, and the proven systematic approach to investigations. Jack Ward Fire Consultants prides itself on reaching conclusions that are objective, detail oriented and ethical.
Our team working together to provide reliable information through quality investigations, assisting our clients in determining the proper course of action.
"Our specialized training and experience with large multi-million-dollar commercial losses guarantees our clients the organization, logistics, and expertise required to handle these maximum exposure claims."
Dedication to our industry is more than just a catchy phrase, it's a belief that Jack Ward Fire Consultants, as an entire team, puts into practice each day and at each loss to which we are assigned. From the time the assignment is received, to the day it is settled in a court of law, you will find traits in our company unmatched anywhere. Our attention to the quality of our personnel and offices has always been placed above the number of investigators or office locations we have. You simply cannot place quantity over quality and still maintain a high level of competency.
Some examples of the benefits of our company are as follows:
As a company, we maintain specialties within our team while keeping each and every fire origin and cause consultant diversified with broader knowledge through our commitment to regular training and education.
Each and every file, along with its written documentation, is technically reviewed by either the Founder or CEO of our company, prior to it being released or closed, as our way of maintaining consistent quality.
Our founder, Jack Ward, and our CEO are not just management figures or names on the marquis. Both still maintain a caseload and are frequently the sole forensic investigator or consultant on assigned losses. Additionally, with a hands-on management style, their experience is always available whenever needed and they are frequently seen at complex loss sites.
Bringing a case to trial is the pinnacle of any litigation. Each of our consultants are hired, in part, on their ability to project confidence and professionalism from the witness stand. They are trained in the art of relaying information to jurors and possess the unique ability to educate the jury in all aspects of the investigation.
Each and every one of our forensic investigators will provide you and your clients with specialized consultation in the disciplines of arson, product liability, subrogation, insurance fraud investigation and expert witness testimony at state and federal levels. With the broad range of fire investigation experience that our team holds, we are skilled in handling all types of losses from the smallest vehicle or vessel to the largest single or multi-family residence and upward to the larger industrial and commercial occupancies. Our specialized training and experience with large multi-million-dollar commercial losses guarantees our clients the organization, logistics, and expertise required to handle these maximum exposure claims.
Customer service that is second to none, a fast response time, written preliminary findings within 24 hours of investigations, and timely comprehensive final reports are the foundation of our company. All of these traits are the reasons our clients have chosen us as their preferred fire investigation company. Jack Ward Fire Consultants is dedicated to providing exceptional service to exceed the highest standards of the industry.
Although we are a Florida based corporation, our expertise and availability does not stop there. We cover Florida with offices in Metro Jacksonville, Metro Tampa, Winter Haven, St. Petersburg, South Florida, and Tallahassee, while always having availability for investigative services anywhere in the country. In addition, our satellite offices in Ohio and South Carolina, provide the same quality service to the Northern and Eastern United States. We have earned an international reputation for quality and integrity by realizing the importance of timely, thorough investigations resulting in findings that can be proven in a court of law. Even though our investigators are based in Ohio, South Carolina and Florida, they hold licenses in multiple states such as Georgia, and Kentucky just to name a few.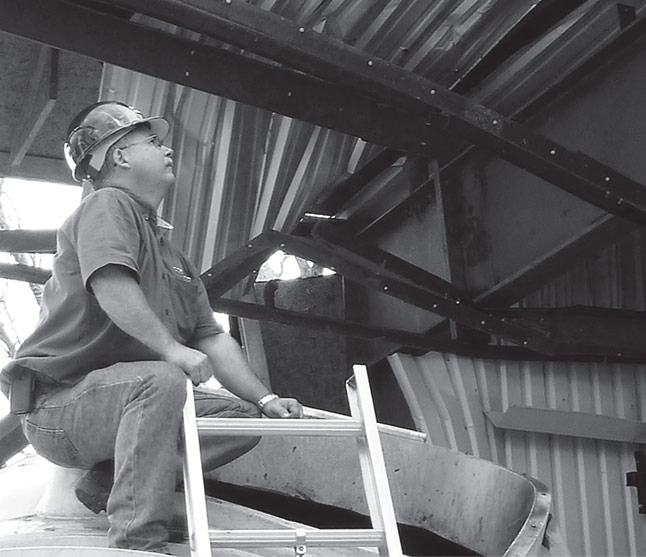 Worldwide access is just one phone call or email away:
With one call to our toll-free loss line or with an email into our system, you'll have access to exceptionally trained investigators who will handle your fire origin and cause investigations, insurance fraud investigations and consulting needs.
866-559-3473
request@jackwardfire.com