This year's International Association of Arson Investigators Annual International Training Conference and Expo was a huge success. It provided, not only our team, but numerous other fire industry professionals from around the world, with quality training and hands on certification opportunities. We are proud to have had the opportunity to be a sponsor at this event.
——————–


——————–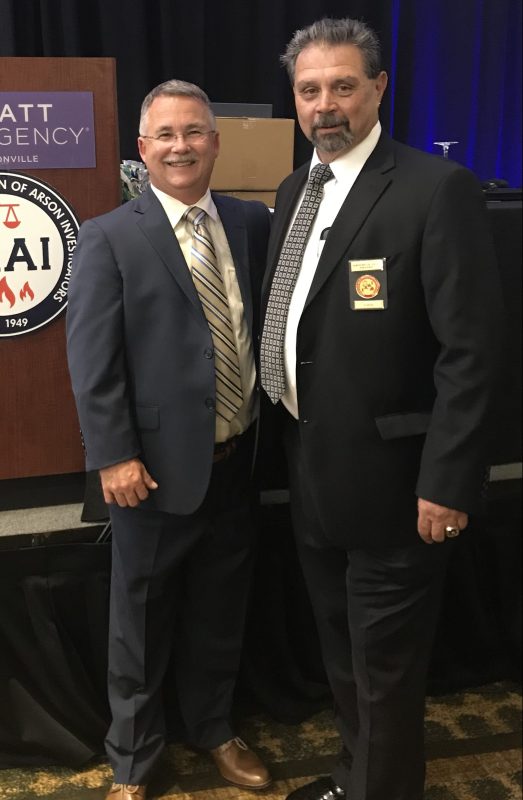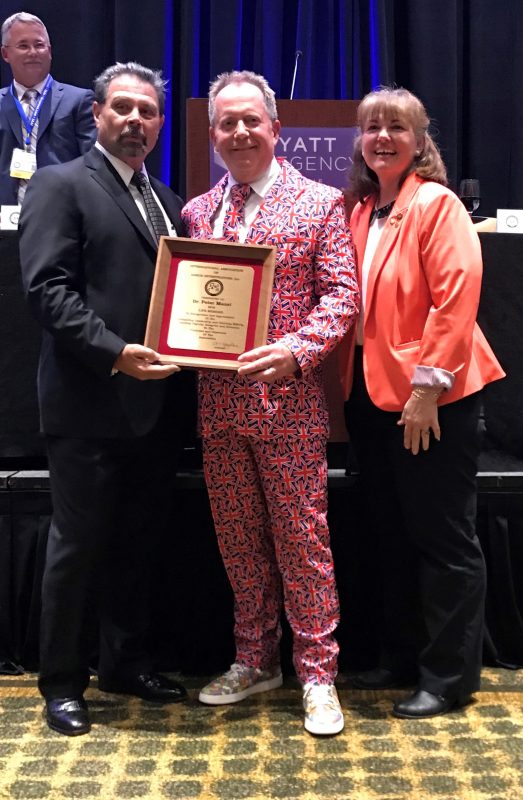 Pictured (left) is our Senior Fire Consultant, David Cheers, with Immediate Past President of the IAAI, William "Bumper" Moylan. Pictured (right) is the Immediate Past President with Dr. Peter Mansi. Peter is a fire investigator from the United Kingdom Chapter of the IAAI and was awarded the lifetime member award during this year's ceremonies.
We would like to take this time to congratulate and welcome the new President, Barry Grimm, and the new Board of Directors for the International Association of Arson Investigators. They are pictured below being sworn in at the Annual Award's Banquet.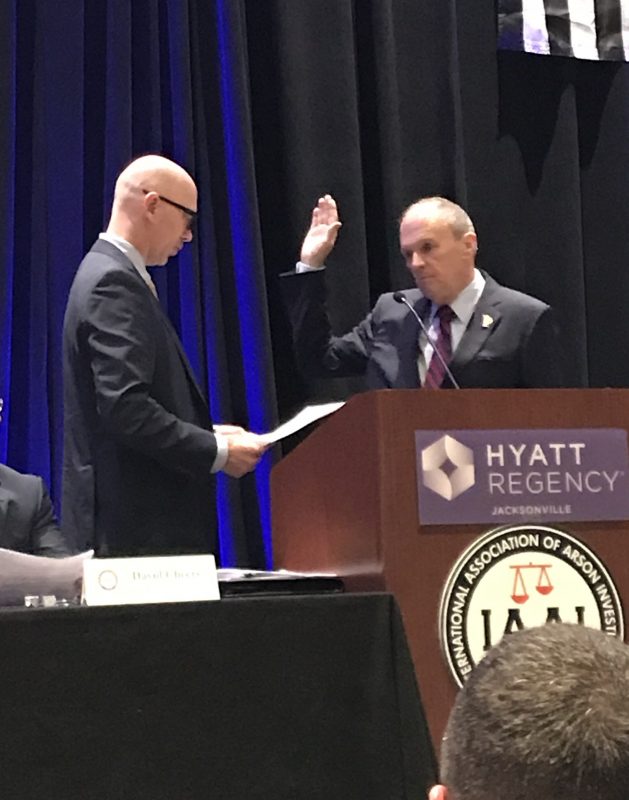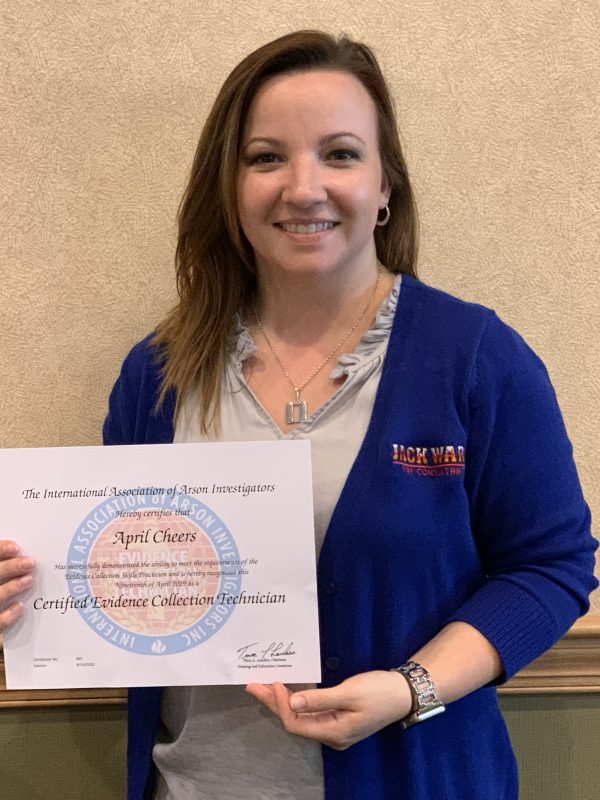 This year's certification classes were not just beneficial to our fire investigators but also to another member of our staff. Administrative Assistant and Evidence Inventory Specialist, April Cheers, acquired her Evidence Collection Technician Certification. This will ensure the same level of expertise is provided in every aspect of evidence collection and storage.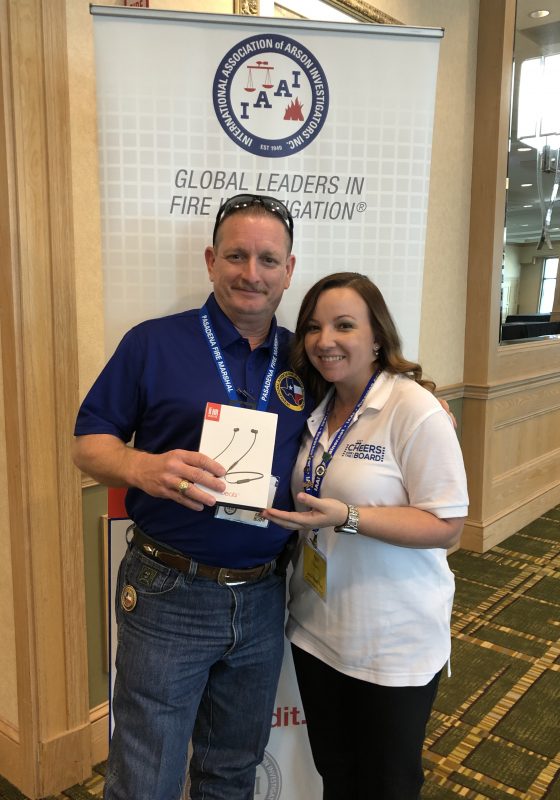 We would also like to congratulate Fire Marshal David Brannon, from the Fire Marshal's Office in Pasadena, Texas! David was our prize winner during our live drawing for beats x headphones.
The team at Jack Ward Fire Consultants would like to thank every member of the International Association of Arson Investigators that helped make this year's training conference a success. We look forward to seeing everyone in Las Vegas, Nevada for the 2020 Conference and Expo!