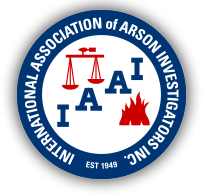 Our Founder, Jack Ward, Senior Fire Consultant, David Cheers, and Florida based investigators, John Haight, Brian Brooks, Jeff Merritt, Ron Jarocha, and Josh Plummer, will be in attendance at the 2019 International Association of Arson Investigators' International Training Conference, held at the Hyatt Regency, in Jacksonville, Florida. Be sure to join our team during one of the many training courses available!
Conference Brochure

This year's training conference is co-sponsored by ICAC!
The Insurance Committee for Arson Control provides nationally-recognized technical and legal training for the prudent and efficient handling of fire claims, including arson, and related insurance issues.
To learn more about ICAC CLICK HERE.
—————————————————————————————————————————————————————————–
Conference Information
When: April 14 – 19, 2019
Where: Hyatt Regency Jacksonville-Riverfront
225 East Coastline Drive
Jacksonville, Florida 32202