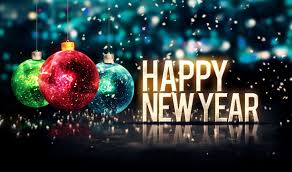 It's been another wonderful year here at Jack Ward Fire Consultants! We are proud of everything our team has accomplished and how the company has grown in 2019. First, we would like to thank each and every one of our clients whose support has allowed for every opportunity. We appreciate your continued business and recognize we would not be where we are without each of you.
This year, CEO David Cheers taught many CE classes to valued clients across our coverage area. Class topics included kitchen fire investigations, unique fire investigations, and report peer review. David is excited to introduce new cutting-edge class topics in 2020. Please reach out if you're interested in learning more or scheduling a class.
We would like to recognize our investigators who choose to be involved in industry organizations to expand their knowledge and expertise. Every one of our investigators are members of local and national organizations, and the following employees hold positions:
Because of our incredible clients, we were able to hire two new employees in 2019! The first being our new Georgia based investigator, Dana Mason. Dana served in United States Air Force as Chief Master Sergeant for 28 years before becoming Fire Chief and Chief Fire Investigator for a municipal fire department. After 24 years as Fire Chief, Dana decided to join JWFC as a fire investigator and is now running our new Atlanta Office. We have also hired our new Sales and Marketing Relationship Manager, Brittney Callahan. Brittney comes to us with a bachelor's degree in Business Administration and over 5 years of experience with client management, sales, and marketing. We are excited to see the new marketing initiatives Brittney implements in 2020. And beginning in January, we are excited to be hiring for fire investigators in central and southern Florida. Be on the lookout for the official job posting coming soon!
As the year comes to an end, we are excited for new opportunities for company growth to better serve our clients. We look forward to seeing both clients and industry leaders at events throughout 2020. Expect to see us at FACAP, Florida IAAI, SCIFI, FIFEC, NSPII, OH Arson School, and many of the claims association events and meetings across our coverage areas. Thank you for continuing to choose Jack Ward Fire for your fire investigations, fire code consultations, catastrophic loss management, and more!